Our Amicii Dogs In Romania
CHRISSIE NOT AVAILABLE TO ADOPT
Added: May 17, 2020, Last updated: August 31, 2022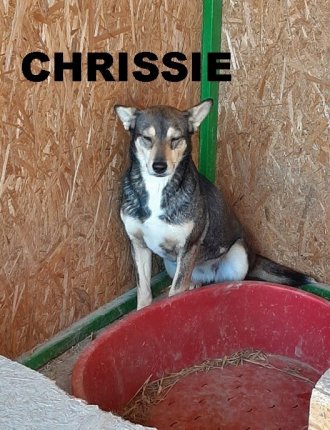 Adoption Status:
Not Currently Available For Adoption
Location:
Romania Shelter
Sponsor:
KIndly sponsored by Rhiannon Mee
People Friendly:
See information below
Type Of Home Required:
A loving understanding who will help her grow in confidence
About This Dog:
This poor girl would have been left to die in this cold winter if Dora hadn't offered to help her. Just skin and bone, she is very shy and has possibly been badly treated. She is now looking physically better and is more confident. She lets you cuddle her. Although she is still shy, with the right family she could really be happy.