Amicii COVID-19 Emergency Rescue Backup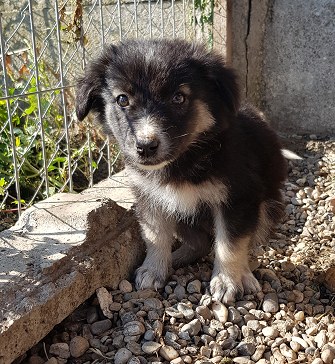 In light of the current situation across the globe, Amicii have set up a network of emergency volunteers who, in an urgent situation, can support a fellow dog owner who is no longer able to look after their pet due to coronavirus. Details are below on how you can volunteer to assist with this network and also what you should do if you find yourself unwell and need help with your dog.

VOLUNTEERS
Volunteers to the rescue network may be asked to collect a dog living no more than an hour from them, take the dog home with them and either foster the dog or hold the dog safely for a few hours or days until one of the main volunteer team can come and get the dog to take it to kennels or another foster home. This network is being established to provide SUPPORT and HELP for individuals who may be affected by the coronavirus during this difficult time, including those who may be ill at home or who have to be admitted to hospital.
We can provide support in areas such as providing a crate if you don't have one, advice on infection control and how to retrieve the dog safely without putting yourselves at risk. Whilst we are unable to provide car insurance for you, we can provide money to cover fuel costs if that would be of assistance.
To register your interest in joining this network, please click here and fill out our online form. Once you have registered, one of our team will contact you, usually by phone, to confirm that you are eligible to join the network. Once a member, you will receive regular emails and updates about dogs in the UK requiring our support and if a dog is in your area you will be contacted directly to see whether you can help. This is an entirely voluntary network. No payment will be made to any individual for helping and just because you join the network, you are under no obligation to help with any individual situation. It's will be entirely your choice as to whether on not you can help in each individual case. Our normal Rescue Back Up service will still be running during this difficult time although you might appreciate that our ability to travel to fetch a dog for non-coronavirus related matters may be limited and you may be asked to bring the dog yourself to one of our designated kennels or foster homes.
DOG OWNERS
We appreciate these are difficult times for everyone, but should you be affected by coronavirus, the Amicii family are here to support you. Much of the UK is already covered (map below) by the network detailed above with more volunteers signing up daily. Should you require help then please don't be afraid to ask. We will ensure your dog is well looked after for as long as is necessary. For assistance, please contact us here. Please include a telephone number where we can reach you in the online form and highlight if your request is urgent.
AMICII RESCUE NETWORK AS OF 21ST APRIL