Amicii Statement On COVID-19 Pandemic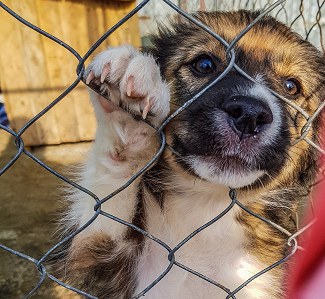 Amicii Dog Rescue continues to support our shelter in Romania and the dogs in our care in the UK during this difficult and challenging time across the world. We understand that some of our supporters will be concerned about their finances, but we hope most of you will be able to continue to support our dogs so that we can feed and care for the almost 300 puppies and dogs that we have every day. We are immensely grateful for any and all support you can give us at this time. We wish you all well and hope for health and well-being for all of you and your families and loved ones.
Due to travel resctictions across Europe, sadly we are unable to get any dogs transported to the UK at the moment, however we are still taking enquiries and applications for dogs for adoption and fostering and, as soon as our transporters are safely able to resume their normal work, we will let you know and start making arrangements to bring reserved and adopted dogs to the UK.
Love to you all and stay safe.
The Amicii team