Our Amicii Dogs In The UK
Herbie
Added: August 18, 2021, Last updated: August 18, 2021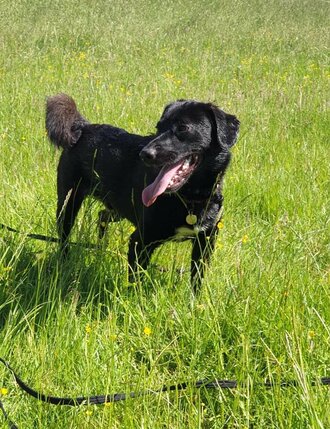 Adoption Status:
Available for Adoption
Location:
UK Rehoming Centre
Sponsor:
Available to sponsor
People Friendly:
See information below
Type Of Home Required:
Active Adult only Rural
About This Dog:
We call Herbie "The dynamo" as he is super energetic and likes to play fight and run all day. If he is re-homed with another dog, he will need another dog that can match his energy levels to be happy or a human that enjoys doing a lot of daily exercise eg long distance running, cycling, regular medium/long distance hiking etc. Herbie is very wary of children and men, he can get on with some men but prefers women. Therefore he cannot live in a house with children or visiting children. He is a very loyal dog and will bond quickly with a woman who has time to spend with him. He's a small/medium sized boy who is enthusiastic and eager. He is funny and amusing and affectionate. Very playful, loves chasing a ball. Needs an adult only home with no contact with children (he is very anxious and frightened of them). He is good with most dogs when off lead but can be reactive on the lead so a quiet, rural area would suit him best. He plays well with other dogs and would be fine as an only dog but happier with a dog he got on well with.