Lesley Chilvers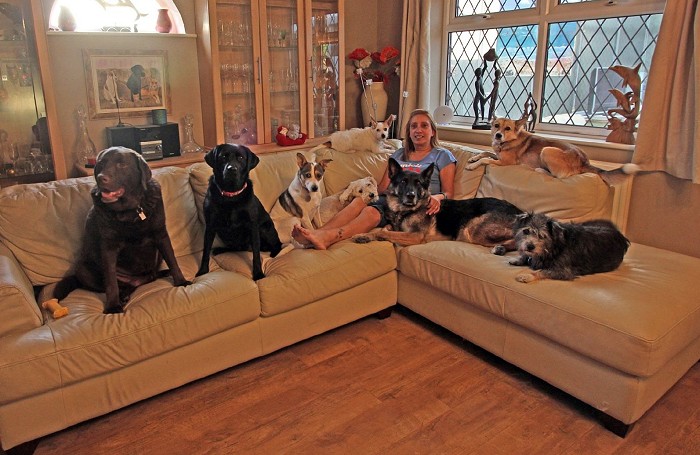 My name is Lesley Chilvers. I have 3 kids, 4 grandkids and a family of furbabies. I live with Hubby and our 8 dogs. Harry & Lilly who we've had from pups, Maya & Willow, Romanian rescues, Cooper from Thailand, Phoebe my Grandfurbaby, who now lives with us and rules the gang. Then there are my super Amicii babies, Leo and Boone and completing the gang is Juppy, Logan, Izzy, Quin, Georgie & Milo our Barn owls. I love them all so much and would have more if humanly possible.
Volunteering for Amicii is a wonderful way to help, share, meet and love more doggies. I feel truly blessed to have become part of the Amicii family. I am so lucky that I am able to help them rescue as many dogs as possible from the streets of Romania. I do the adoption follow ups and it's a real joy to speak to the Mums and Dads that adopt our precious dogs. Often it is dogs I've met whilst volunteering in Romania. It's hard to describe that feel good factor and it always makes me very emotional.
However, it's not just the dogs that make my Amicii journey so life changing. I am incredibly grateful for the remarkable humans I have met. Good friends, role models, soul mates and inspirational humans that have enriched my life. Dora and every single one of the Amicii Team are truly special, and I know that each one would 'never give up on a dog'.